Our certifications offer
Test your knowledge and enrich your resume…
Alliance française of Taiwan organizes more than 5 sessions of exams every year.
FRENCH LANGUAGE LEARNERS
The DELF/DALF, French Ministry of Education diplomas
The TCF/TCF-DAP, French language assessment tests
TCF : March / October

TCF-DAP : February
CEFRL AND CERTIFICATIONS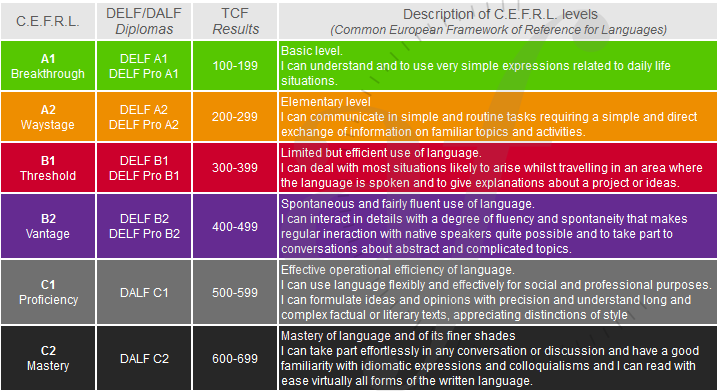 FRENCH AS A FOREIGN LANGUAGE (FFL) TEACHERS CERTIFICATION
The DAEFLE (Diplôme d'Aptitude à l'Enseignement du Français Langue Etrangère) is a training program organized by the Alliance française of Paris. Once the training completed, the trainee is delivered a diploma, attesting his ability and qualification to become a French a Foreign Language instructor.
MANAGEMENT STUDIES APPLICANTS
Score IAE-MESSAGE measures skills in 4 fundamental areas for future managers, and can be mandatory for accessing in 3rd year of "Licence" grade, or Master 1 or 2 for one of the 220 higher education studies which are represented through the IAE-University studies network.